International Women's Day 2022
185861@aN2GdSJ-xnxkCgTYBArkrSpdQiJmgLFEMNPdKqh_pz0.@" target="_blank">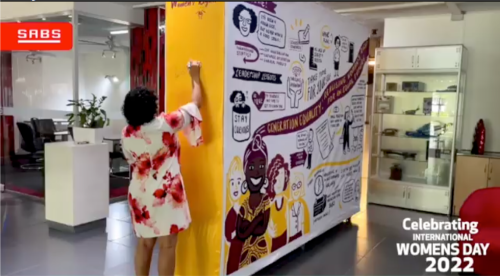 In celebration of International Women's Day 2022, the South African Bureau of Standards has created an opportunity where all employees, stakeholders and visitors can support their commitment towards Gender Equality and sign their "Gender Equality Wall."
185862@aN2GdSJ-xnxkCgTYBArkrSpdQiJmgLFEMNPdKqh_pz0.@" target="_blank">Watch the Full Video Here.
Inadequate participation and underrepresentation of women in standardisation remain a global challenge. As part of a worldwide effort to address this problem, SABS seeks to proactively focus on initiatives that are expected to improve the participation of women in standardisation activities, thereby enhancing gender responsible standards and standards development.
In September, SABS signed the United Nations Economic Commission for Europe (UNECE) Declaration on Gender Responsive Standards and Standards Development at the ISO General Assembly hosted by South Africa in 2019. The declaration commits signatories to create and implement Gender Action Plans (GAP) to support more gender-balanced and inclusive standards development processes and strengthen gender responsiveness.
Oil and Gas Master Plan for Mauritania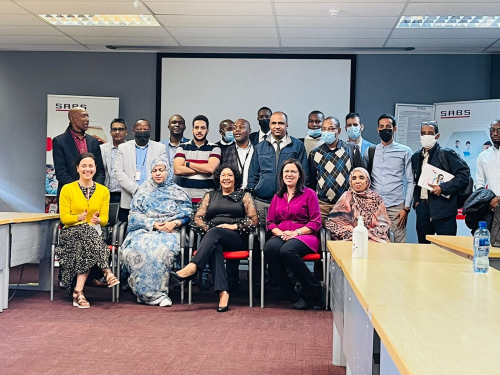 EPCM Consultants SA Pty Ltd (EPCM) contacted SABS to bring a delegation from the Islamic Republic of Mauritania's وزارة البترول و المعادن والطاقة MPME Mauritanie.
As part of a World Bank-funded initiative, EPCM is now developing a medium- and long-term oil and gas master plan for Mauritania. Mauritania's oil and gas master plan aims to assist institutional capacity building within MPME and with key stakeholders, among other things.
EPCM feels that a meeting between MPME and SABS would be immensely beneficial to Mauritania's government.

South African Initiative on Sanitary Products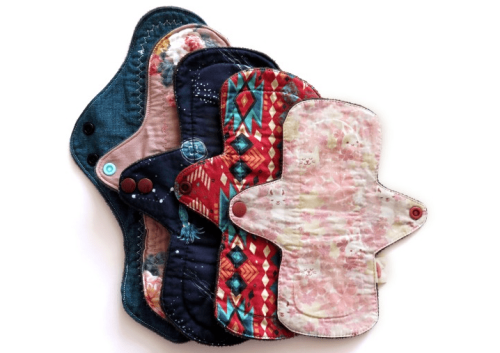 Menstruation is a natural and routine occurrence experienced by nearly all women of reproductive age. Managing menstruation with adequate dignity is essential to women's human rights. The Department of Women, Youth and Persons with disabilities was to champion women's socio-economic empowerment and promotion of gender equality. The Sanitary Dignity Framework was established to promote menstrual hygiene health.
Many women and girls in South Africa face significant challenges in managing their menstrual cycle and often struggle due to a lack of access to affordable sanitary products. 185864@aN2GdSJ-xnxkCgTYBArkrSpdQiJmgLFEMNPdKqh_pz0.@" target="_blank">SANS 1812:2020, The manufacture of washable, reusable sanitary towels, consumers can be confident that washable, reusable sanitary towels offer women and girls an affordable and longer-lasting option than a single-use sanitary towel.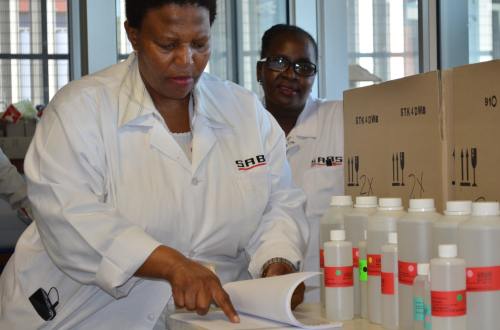 SABS Water-Check program is accredited following SANS/ISO 17043 Conformity Assessment – General requirements for proficiency testing.
SABS Proficiency testing determines the performance of individual laboratories for specific tests or measurements and is used to monitor laboratories' continued performance. It is also called Interlaboratory Comparison or Proficiency Testing Scheme (PTS), knowns as SABS Water-Check.
Minister Gwede Mantashe visits the SABS stand at the Africa Energy Indaba exhibition. His interest was in the National Electric Test Facility(NETFA), and there was an exciting dialogue on SABS solutions.
Local Content Verification – Procurement Webinar
The SABS hosted an LCV Webinar that would inform Procurement participants. As described in the Economic Reconstruction and Recovery Plan (ERRP), procurement of locally manufactured products is one of the critical levers identified by the government to support localisation, supplier development and industrial development in South Africa.
Local Content Verification – Client Engagement
The SABS Local Content Verification team have been embarking on engagements with various Industry Associations to create awareness and get the support and buy-in from their membership. One such association is the South African Iron and Steel Institute, which arranged a primary steel plant visit at Arcelor Mittal, South Africa.
The purpose of the visit was to illustrate the different steelmaking processes and feedstock variants needed for steelmaking.
The team included SABS Management, Technical and Financial Auditors, and the Chairman of Metpress.
SABS Receives a Service Excellence Award
In 2021, JB Switchgear Solutions – Pty Ltd, South Africa's leading low voltage switchgear systems manufacturer, applied for SABSMark Scheme Certification (IEC 61439-1/2, SANS 1973-1:2017 and IEC/TR 61641) on their EAGLE series panels.
What our client had to say:
"From the moment we decided to engage with SABS, we were impressed by the level of professionalism, guidance and assistance we received from the SABS Team. The entire process leading to our SABS Mark was an efficient and painless affair. When good service is rare, challenges with Covid-19 and economic difficulties prevailed, it was refreshing to experience the commitment we received from SABS. Based on this experience, we decided to show our appreciation by awarding the SABS with JB Switchgear's prestigious 'Service Excellence Award."
SABS commits to driving quality assurance and service excellence during 2022 and beyond!
SABS Certification, Testing, and Inspection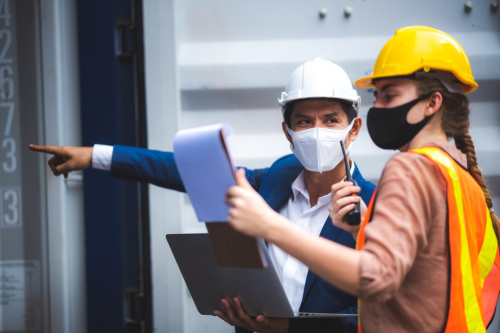 Certification is the provision by an independent body of written assurance (a certificate) that the product, service or system in question meets specific requirements. Certification is also known as third party conformity assessment.
Many companies and organisations decide to get certified to SABS's management system standards, such as SANS 9001. This is a way of showing outsiders that the organisation has an effective quality management system in place.
Have a Sales Enquiry? 185869@aN2GdSJ-xnxkCgTYBArkrSpdQiJmgLFEMNPdKqh_pz0.@" target="_blank"> Click Here
This message contains privileged and confidential information intended only use of the addressee. If you are not the intended recipient of this message, you are hereby notified that you may not disseminate, copy or take any action based on the contents thereof; and are kindly requested to inform the sender immediately. Any views expressed in these messages are those of the individual sender, except where the sender specifically states them to be the view of the Retail Motor Industry Organisation. While every care has been taken in preparing this document, no representation, warranty or undertaking (expressed or implied) is given, and neither responsibility nor liability is accepted by any member of the Retail Motor Industry Organisation as to the accuracy of the information contained herein, or for any loss arising from reliance on it.